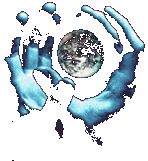 Artists
World Fusion • Interspecies • Electronic • Traditional
Artists Dedicating Large Portions of Their Careers to World Fusion Music
Interspecies Experiments
Natural Rhythms. One of the earliest interspecies music recordings, this 1981 release features Balinese rice paddy frogs in live improvisations with members of Ancient Future and Balinese gamelan musicians.
Species Link Journal.com. Print magazine featuring true stories  of communicating with animals, plus prose and poetry transcribed directly from our non-human friends. Also visit their sister site on interspecies communication, animaltalk.net.
Electronic, New Age, Multimedia, Pop, and Jazz Artists Exploring World Music
Contemporary Music Based on a Single Tradition
A Naifa. New Portuguese music: modern fado.
Inka Kings. New music from the Andes.
Joji Hirota. Percussionist, taiko drummer, shakuhachi flautist, singer and composer.
Traditional Artists
This site is supported by sales from the catalog. Support world music: buy direct from the artists!