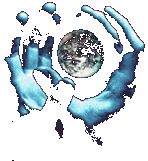 General Music Resources
Artist Support • Distribution • Education • Gear • Magazines • Notation • Recording • Related Arts • Software • Video
Artist "Support"
The word "support" is in quotes because there is often a fine line between supporting artists and exploiting them. It is an artist's individual responsibility to determine which category any artist "support" site resides in relationship to their own unique situation. But one organization that definitely supports artists is the
Artist Rights Alliance
.
Distribution
The Orchard. Digital distributor that bought Ancient-Future.Com Record's original indie distributor, IRIS. They give labels protection technical solutions and assistance in the sell-through of music once online.
Education
Gear
Magazines
Abstractlogix.com. Jazz fusion website features musicians who have had a serious impact on music.
The Djinsphere. The Djinnsphere reflects our search for the best in music, movies and books - our encounters with some of the talented individuals involved and their career histories in brief.
Jerry Jazz Musician. Jazz portal named named Jazz Web Site of the Month by National Public Radio.
Notation
Recording Studios, Graphics, and Duplication
Ancient Future Studios. Ancient Future Studios specializes in world music, jazz, and acoustic studio recordings and live concert editing.
Mediatechnics.com. CD/DVD equipment, services and supplies.
Related Arts
A Gift of Poetry. Poetry written for special occasions such as weddings, birthdays and anniversaries. Wedding poems, anniversary poems and birthday poems a specialty.
Art Gallery Worldwide. Artwork in different styles and media.
Software and Electronic Music
Free Classical MIDI. Thousands of classical and jazz music files, the unique site which contains completely free download MIDI files, plus 5,000+ listed fugues, fugue theory and analyses, fugue tools, reviews. Inside J.S. Bach and Beethoven's special pages include large biographies, images and bibliographies. Sheet music, CDs and musical products may be ordered online here.
Piano Wizard. Software that teaches people to read music using MIDI files.
Sibelius. Music notation software.
Video Studios
Gordyo Video. The late Gordy Hall's video studio in Fairfax, California, documented the music scene in Northern California.

This site is supported by sales from the catalog. Support world music: buy direct from the artists!