FOR IMMEDIATE RELEASE
9/12/22
Contact: Ancient-Future.Com Records
415-459-1892 (no texts)
info@ancient-future.com
Live Video Premier for Elephant Appreciation Day
Lustful Elephants Trumpet Spring
by Ancient Future
Alternate Reality Concerts from the Ancient Future
Guitarist Matthew Montfort was the inaugural performer of a series of online Alternate Reality Concerts from the Ancient Future on his birthday in February 2021. Ancient Future's last pre-pandemic performance was in September 2019 at the Kentucky Mine Amphitheater in Sierra City, California. Indian tabla master Aditya Kalyanpur shared a video of that concert with Jhankar, an Indian arts organization in Ohio, and they came forth to sponsor a virtual concert featuring Kalyanpur, Montfort, and keyboard wizard Frank Martin in June 2021.
L.E.T.S. Live
Lustful Elephants Trumpet Spring (L.E.T.S.) was composed by Matthew Montfort after studying Rag Basant, a springtime raga that captures the feeling of separated lovers longing to unite. The caption on an associated ragamala painting read: "Bound with a peacock's feathers...his face is as a flower. Elephant-like, he joyfully wanders in the forest among the gopis. Such is Basant raga." Montfort woke up in the middle of the night dreaming of a melody that conjures elephants in mating season. It begins with a low riff that depicts an elephant's legs, and then moves to a jump from low to high like an elephant trumpeting in excitement. The piece quickly became a part of Ancient Future's live repertoire, and a studio version is in production.
On Endangered Species Day, May 20, 2022, the audio of Lustful Elephants Trumpet Spring (Live 6-12-21) became the first streaming release from the Alternate Reality Concerts. Music fans can save L.E.T.S. at their favorite digital music platforms by following this link: https://orcd.co/letslive. Musical elephants will appear in their accounts!
L.E.T.S. Watch from A.F.A.R. on Elephant Appreciation Day
The full video of the live performance of L.E.T.S. premiered on YouTube on Elephant Appreciation Day, September 22, 2022.
The video is currently available as a download with hi-res audio exclusively to supporters of the Archive of Future Ancient Recordings, Ancient Future's fan funded recording project.
L.E.T.S. Playlist
The Radio Add Date for L.E.T.S. Live is Tuesday, October 18, 2022, on the CMJ New World, Earshot International, ZMR, and WMCE airplay charts. To sign up to receive digital files for airplay or media coverage, send the appropriate music librarian contact information for your organization including an email address to info@ancient-future.com. Put "Digital Promo Request" in the subject.
Music streaming algorithms suggest music that is similar to what each listener streams already, which keeps music fans in limited genre boxes. This is the opposite of the purpose of world fusion music, which is about expanding listener's musical tastes. To counteract this, a grassroots playlisting campaign began in May 2022. The first step was to search for curated playlists that feature world fusion music on each of the platforms. While over 200 playlists that include world fusion music were found, so far contact information has been confirmed for only 10% of the curators. A network of thousands of playlist curators will need to be created to overcome the bias of streaming algorithms, so there's much work left to do.
Media organizations are encouraged to add world fusion music to their public playlists on streaming platforms. The Release Specifications section of this press release includes track and artist links for all of the major streaming platforms.
L.E.T.S. save the elephants on playlists, and help save music from being stuck in tiny genre boxes at the same time!
Biographies

Hi-Res Trio Photo for Print (3.5" x 2.5", 300 dpi, 1 MB):
https://www.ancient-future.com/images/matt_aditya_frank300dpi3.5x2.5.jpg
Ancient Future has expanded its musical vision through collaborations with traditional musicians from all over the world who are now an integral part of what is today more than just a band. To enable its core mission of creating world fusion music, Ancient Future has grown to become a large chamber ensemble of world music masters with many smaller ensembles within it, including this trio featuring world guitar pioneer Matthew Montfort, renowned Indian tabla virtuoso Aditya Kalyanpur, and keyboard wiz Frank Martin. L.E.T.S. was recorded at this trio's very first concert in which they presented an innovative and accessible take on Hindustani classical music and contemporary jazz fusion, with expressive and energetic renderings of raga and tala.
Matthew Montfort (scalloped fretboard guitar)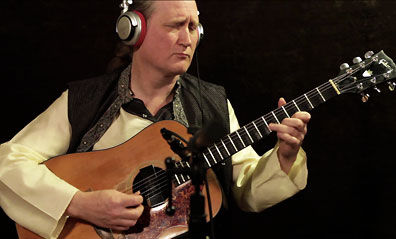 Hi-Res Photo of Matthew Montfort (5" x 3", 300 dpi, 678k):
https://www.ancient-future.com/images/yearningmatt300dpi5x3.jpg
Ancient Future leader Matthew Montfort is included on the DigitalDreamDoor.com 100 Greatest Acoustic Guitarists list for his innovative work on the scalloped fretboard guitar and his influence on other acoustic guitarists over the years. He has performed worldwide, from the Festival Internacional de la Guitarra on the golden coast of Spain near Barcelona to the Mumbai Festival at the Gateway of India in Bombay.
Aditya Kalyanpur (tabla)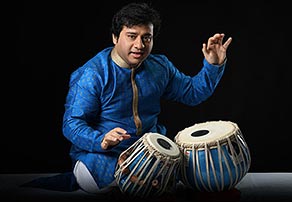 Hi-Res Photo of Aditya Kalyanpur (6.5" x 4.5" 300 dpi, 1.5 MB):
https://www.ancient-future.com/images/adityakalyanpur300dpi6.5x4.5.jpg
Aditya Kalyanpur began his training on the tabla at the age of five under the guidance of the late Alla Rakha Khan and his son Zakir Hussain. Aditya was first seen performing with Ustad Zakir Hussain for the famous Wah Taj! television commercial at the age of 11. He has worked with top artists including Shivkumar Sharma, Shujaat Khan, A.R. Rahman, Katy Perry, and Keith Richards.
Frank Martin (keys)

Hi-Res Photo of Frank Martin (3.5" x 3.5", 300 dpi):
https://www.ancient-future.com/images/frankmartin300dpi3.5sq.jpg
Master keyboardist Frank Martin has worked with a wide variety of artists that include Stevie Wonder, Sting, Flora Purim & Airto Moriera, Herbie Hancock, John McLaughlin, Santana, B.B. King, Bruce Springsteen, Paul Simon, L. Subramaniam, Zakir Hussain, Dizzy Gellespie, Stanley Turrentine, Wayne Shorter, Chico Pinheiro, Annie Lennox, MC Hammer, and many others.
Release Specifications
Hi-Res Square Cover Art (1.1 MB): https://www.ancient-future.com/images/letscover1500sq.jpg
Title/Artist: Lustful Elephants Trumpet Spring (Live 6-12-21) by Ancient Future
Track List: 1. Lustful Elephants Trumpet Spring (Montfort. 8:01)
Featured Artists: Frank Martin (keys), Aditya Kalyanpur (tabla), Matthew Montfort (guitar)
Composition: Matthew Montfort. Audio: Jarret Aitkens. Mix: Matthew Montfort. Video: Steve Davis
Label: Ancient-Future.Com Records AF-20400. UPC: 825336204003. ISRC: US-N9P-22-20400.
Copyright: ℗ 2022 Ancient-Future.Com Records. © 2006 Ancient Future Music (BMI). All rights reserved
Genres: World Fusion, Indian - Fusion
Formats: Download with 7 Page Digital Liner Notes, Streaming
Video Release Date: Thursday, September 22, 2022 (Elephant Appreciation Day)
https://youtu.be/M6p29RuE8o8
https://www.youtube.com/watch?v=M6p29RuE8o8
Radio Add Date: Tuesday, October 18, 2022. CMJ New World, Earshot International, ZMR, and WMCE
Digital Audio Release Date: Friday, May 20, 2022 (Endangered Species Day)
Save Stream: https://orcd.co/letslive (Participating Digital Music Platforms)
Web Page: https://www.ancient-future.com/lets.html
Streaming Track Links:
https://itunes.apple.com/album/id/1620936440 (Apple Music)
https://us.napster.com/artist/ancient-future/album/lustful-elephants-trumpet-spring-live-6-12-2021 (Napster)
https://store.tidal.com/us/album/223071928 (Tidal)
https://www.deezer.com/album/306935057 (Deezer)
https://open.spotify.com/track/4YyEcdrw5OzvnR5pHUgL04 (Spotify)
https://soundcloud.com/ancient-future-band/lustful-elephants-trumpet (Soundcloud)
https://www.youtube.com/watch?v=9GKVW44a5OU (YouTube Music)
https://www.pandora.com/artist/ancient-future/lustful-elephants-trumpet-spring-live-6-12-2021-single/ALf6zwb4Kz9v2j2 (Pandora)
https://www.amazon.com/music/player/albums/B09WVGTP22 (Amazon)
https://www.shazam.com/track/610342170/lustful-elephants-trumpet-spring-live-6-12-21 (Shazam, links to Apple Music)
https://y.qq.com/n/ryqq/albumDetail/002qwjzr1BAkrP (QQ, China)
https://www.iheart.com/artist/ancient-future-36483/albums/lustful-elephants-trumpet-spring-163839584/ (iHeart)
https://www.kkbox.com/tw/tc/song/CmsRXV4ltBWGqIOW1b (KKBox, Japan, Southeast Asia)
https://www.freegalmusic.com/browse/artists/featured/QW5jaWVudCBGdXR1cmU/albums/825336204003/2 (freegal music)
https://www.qobuz.com/us-en/album/lustful-elephants-trumpet-spring-ancient-future/lzmn55i5anvka (Qobuz Hi-Res)
Ancient Future Artist Pages:
https://music.apple.com/us/artist/ancient-future/1380172 (Apple Music)
https://store.tidal.com/us/artist/3505703 (Tidal)
https://www.deezer.com/us/artist/12660 (Deezer)
https://us.napster.com/artist/ancient-future (Napster)
https://open.spotify.com/artist/5oQLP9K23E63u9BHB1b4LT (Spotify)
https://www.amazon.com/music/player/artists/B000QJW0DU/ancient-future (Amazon Music)
https://music.youtube.com/channel/UC-u6LeUkpy5gd2hdnU0CJFQ (YouTube Music)
https://soundcloud.com/ancient-future-band (Soundcloud Go)
https://www.pandora.com/artist/all-albums/ancient-future/ARKXJPKKJzVZb3J (Pandora)
https://www.kkbox.com/tw/tc/artist/-nZ0RdSsLGYcGZqJrU (KKBox, Japan, Southeast Asia)
https://www.freegalmusic.com/browse/artists/featured/QW5jaWVudCBGdXR1cmU (freegal music)
https://www.qobuz.com/us-en/interpreter/ancient-future/download-streaming-albums (Qobuz Hi-Res)
Social Media:
https://www.facebook.com/ancientfuture (Facebook)
https://www.instagram.com/ancientfutureband (Instagram)
https://twitter.com/ancient_future (Twitter)
https://ethnocloud.com/Ancient_Future (Ethnocloud)
One-Sheet (190k .pdf with audio/video links): https://www.ancient-future.com/pdf/lets_1sheet.pdf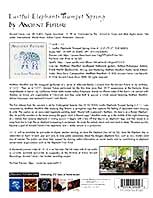 ###