Ancient Future Times: Vote to Help Ancient Future Play Here Somehow
November 2020 Issue:

Vote to Help Ancient Future Play Here Somehow
•Alternate Reality Concerts from the Ancient Future?
Reading, Rhythm, and Raga
•Take a Break from Election Coverage with Matthew Montfort's Masterclasses
Private Online Music Lessons
•Winter Bloom on Zoom
---
Vote to Help Ancient Future Play Here Somehow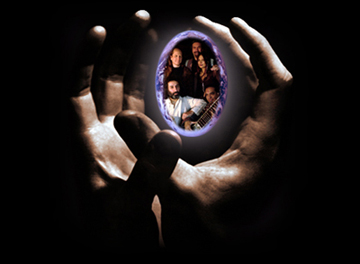 Alternate Reality Concerts from the Ancient Future?
In response to the Fall Equinox 2020 Issue of the Ancient Future Times, subscribers wrote to suggest that Ancient Future offer virtual concerts. This is a wonderful idea, and no small task with over two dozen musicians who live in different cities and perform together in various configurations. It will take some time to arrange, but by next spring or summer it should be possible somewhere outdoors. In the meantime, some of the musicians are getting set up to be able to stream solo concerts at home, so stay tuned!
Live indoor concerts will be among the last activities to return in full glory because they won't be viable until COVID-19 has been thoroughly dealt with through widespread mask wearing, contact tracing, treatments that are known to work, and a safe, effective, and widely distributed vaccine. Efforts to reopen the economy early are causing outbreaks, further delaying the next concert season. Musicians in Northern California were already suffering from very high housing costs, decreasing support for the arts, and absurdly low payments from the music streaming platforms.
If enough people vote for politicians who support programs for vulnerable workers, there's a chance that working class musicians will be included in efforts to mitigate the economic fallout from the COVID-19 outbreaks. But it's very unlikely to be anywhere near enough, so even with the best possible electoral outcome, Ancient Future will still need your help to survive until concerts return, hopefully by 2022.
Ways to Help Make Music Great Again (and Again)
1. Vinyl from the Ancient Future
Visions of a Peaceful Planet by Ancient Future is the band's debut recording, recorded between December 1978 and May of 1979, when all of the members were studying at the Ali Akbar College of Music in San Rafael, California, under the late sarod master, Ustad Ali Akbar Khan.
In the Ancient Future archives are two dozen original vinyl LP copies of Visions of a Peaceful Planet (not a re-pressing). Used previously played LPs have been sold by collectors on eBay for $44 each. But these are unopened virgin copies, and quite a bargain at $40 each until they are gone!
Don't have a record player? Get the enhanced CD version of the recording that also includes the band's first video shot in 1978 at the College of Marin.

Visions of a Peaceful Planet by Ancient Future. Original Vinyl Pressing. Very Limited Stock. LP- $40.00: Buy LP Now. Enhanced Audio/Video E-CD-R- $19.98: Buy E-CD Now.
2. Make a Tax Deductible Contribution!
Make a Tax Deductible Donation. Ancient Future was accepted for fiscal sponsorship with InterMusic SF, a 501(c)(3) Non-Profit Organization, and now donations made through them on behalf of Ancient Future are 100% tax deductible to the full extent of the law!
3. Remote Recording A.F.A.R.

The Archive of Future Ancient Recordings, Ancient Future's fun fan funded recording project, has over 86 minutes of music in it so far. Another set of studio tracks that will expand the project by over 50% is in production.
Due to the pandemic, the project has switched to remote recording, which will require an investment in software and equipment for each collaborating musician. Since remote recording can't be done in real time due to latency, hundreds of extra production hours have already gone into making MIDI mock ups and tempo tracks for the musicians to perform to. For the first time in A.F.A.R. history, the upcoming New Year's issue of the A.F.A.R. Email Newsletter will include links to audio files of some of those works in progress to give supporters a window into the creative process!
Please consider becoming a supporter at one of the levels below, starting at just $15. And if you are already a supporter, you can still upgrade to higher quality downloads until each supporter level is sold out. Once you become a supporter, you will receive all of the tracks in the archive (and all of the tracks that will be added in the future), and you will be eligible to buy a limited edition CD-R of the Best of A.F.A.R. So Far, which includes all of the best tracks that will (barely) fit on a CD-R.
Supporter Levels and Premiums
4. Follow and Share Ancient Future on Social Media
If you use social media, you can help Ancient Future by sharing posts. Here a few sites where Ancient Future has a presence:
5. Homeopathic Streaming
While streaming services don't yet support artists financially in a sustainable way, world fusion music needs to gain a higher profile on all the services, so please add Ancient Future to your playlists, share them on social media, and stream them with the sound at a homeopathic background level.
For deep listening of the music in its full glory, take the next step and purchase high quality copies at Ancient-Future.Com. Ancient Future's 2020 Vision sale on recordings and educational materials has been extended to encourage support.
6. Ask Friends to Subcribe to the Ancient Future Times
Forward this subscribe link or use the tools at the bottom of each newsletter to forward it to anyone you think might be interested.
7. Repeat as Needed
Make music great again (and again and again)!
---
Reading, Rhythm, and Raga
Take a Break from Election Coverage with Matthew Montfort's Masterclasses
Chances are good that you may need a respite from talking heads pontificating on the likely outcomes of counting ballots in the U.S. election. So sign up for one of these masterclasses and let music be your guide after the polls close. Matthew Montfort taught music at the Blue Bear School of Music for over two decades. This fall, he returns to teach three virtual masterclasses:
1. Learn to Read Music by Studying Classical Guitar Technique
Rise Above Reliance on TAB!
November 3 to December 8, 2020, Tuesdays from 8:30 to 9:30 PM, Have Fun Learning to Read Music through Classical Guitar Technique, Blue Bear School of Music Online. Guitarists are often good at reading TAB, but poor at reading sheet music. This class by Matthew Montfort will get you started learning to read standard music notation, while at the same time introducing foundational classical guitar technique that you can also apply to other styles of playing. You'll learn simple etudes and classical pieces, great for boosting your fingerstyle skills while actually having fun learning to read music! Tuition: $160 for six weeks. Buy Tix. Facebook Event.
2. Got Rhythm?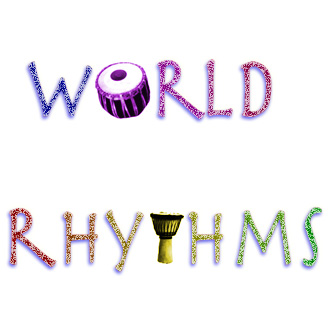 World Beat Workshop Returns to Blue Bear Online
Get Rhythm!
Ancient Traditions – Future Possibilities: Rhythmic Training Through the Traditions of Africa, Bali and India by Matthew Montfort.
This classic "world beat bible" by Matthew Montfort takes the student on a musical voyage through the ancient rhythmic traditions of Africa, Bali, and India with a series of exercises that require no instruments to perform. Interesting, imaginative and fun, these rhythm exercises will be of immense help to all music lovers, not just percussionists. The new downloadable companion set of MP3 audio guide and MIDI groove tracks of the exercises in the book is set up for playback on Mac and PC computers, tablets, and smartphones.
3. Indian Raga for Western Musicians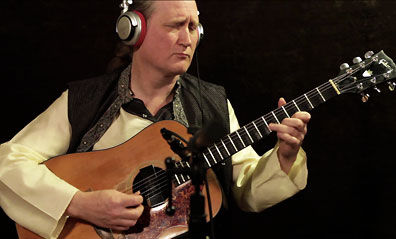 Improve Your Improvisation Skills Through Melodic Training
November 5 to December 17, 2020
, Thursdays from 6:15 to 7:30 PM,
Indian Raga for Western Musicians, Blue Bear School of Music Online.
This masterclass by
world fusion pioneer Matthew Montfort will help you improve your soloing in any music genre from rock to jazz to free improv through melodic training. Learn the emotional power of each interval and how to construct meaningful melodies through the tradition of Indian raga.
Open to all instruments and voice. Tuition: $200 for six weeks.
Buy Tix
.
Facebook Event
.
---
Private Online Music Lessons
Winter Bloom on Zoom
Private Online Lessons with Ancient Future Bandleader Matthew Montfort. Study any of the musical traditions featured on the Ancient Future web site, all styles of guitar (and other fretted instruments including ukulele, bass, mandolin, charango, and sitar), record production, composition, world rhythms, music theory, and repertoire for all instruments.
60 Minute Lesson- $75.

(Sale $60 for new students)

: Buy 1 Now. Custom private one hour online lesson.
45 Minute Lesson- $65.

(Sale $50 for new students)

: Buy 1 Now. Custom private 45 minute online lesson.
30 Minute Lesson- $50.

(Sale $40 for new students)

: Buy 1 Now. Custom private 30 minute online lesson.
There are many advantages to online lessons. The lessons can easily be recorded, and it is easier to evaluate a student's technique with a camera than from behind a music stand. The main drawback to online lessons is that recording software is needed to perform duets due to internet latency issues. But duets are possible online via file exchange, digital audio workstations, and a free browser-based multitrack recording platform. Matthew Montfort will return to teaching in-person lessons when it is truly safe. At that time, he will be offering hybrid online/in-person lessons for students in Marin and Sonoma counties, with package deals for three online lessons and one monthly in person lesson to develop ensemble skills.