Ancient Future Times: Coronavirus Cancellations and Path Forward
March 2020 Issue Update:
Music in March Coronavirus Cancellations
•Stay Tuned for New Dates in Summer or Fall
Coronavirus Cancellations Cause Cash Crunch
•Help Ancient Future Stay Here Now
Virus-Free Music Lessons
•Study on Skype While You Sip a Corona
---
Music in March Coronavirus Cancellations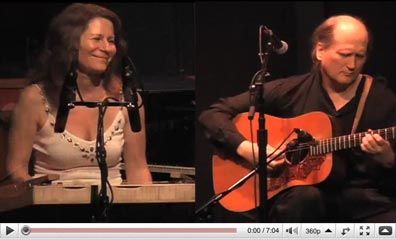 Matthew Montfort and Mariah Parker perform 'Moonbath'
Stay Tuned for New Dates in Summer or Fall
Postponed: Saturday, March 14, 7:30 PM
Ancient Future Duet
Empowerment Healing Arts Sanctuary
616 C Petaluma Blvd N
Petaluma, CA 94952
Refunds

This duet program with Matthew Montfort (scalloped fretboard guitar) and Mariah Parker (santur, keys) concentrates on Arabic, Indian, and Spanish musical themes, and has performed in Spain at festivals in Sant Carles de la Ràpita, Botarell, Torredembarra, and Salou.
Postponed: Saturday, March 28, 8 PM
Mariah Parker's Indo Latin Jazz Ensemble
Occidental Center for the Arts
3850 Doris Murphy Ct. (Bohemian Hwy. at Graton Rd.)
Occidental, CA 95465
Refunds
Composer, pianist and santurist Mariah Parker presents her stellar lineup of musicians including Grammy award-winning woodwind virtuoso Paul McCandless, scalloped fretboard guitar pioneer Matthew Montfort, bassist extraordinaire Michael Manring, and global percussionist Ian Dogole. Her latest release, Indo Latin Jazz Live In Concert, reached number 32 on the JazzWeek airplay chart.
---
Coronavirus Cancellations Cause Cash Crunch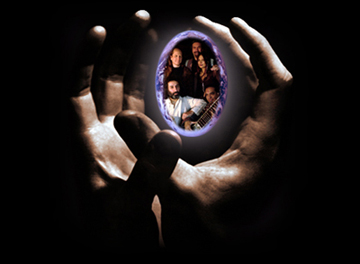 Help Ancient Future Stay Here Now
With good reason, concerts and classes are being cancelled left and right, and musicians are being hit very hard. Musicians in Northern California were already suffering from very high housing costs, decreasing support for the arts, and absurdly low payments from the music streaming platforms. With all of this, we very much need your support to continue the music.
The sad truth is that people in a variety of professions and life stages are in financial trouble now or will be soon, no doubt including many of the people who read this newsletter. But below are three ways you can help if you are currently in a position to do so.
1. Make a Tax Deductible Contribution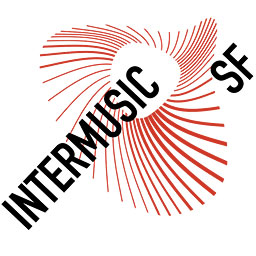 Make a Tax Deductible Donation. Ancient Future was accepted for fiscal sponsorship with InterMusic SF, a 501(c)(3) Non-Profit Organization, and now donations made through them on behalf of Ancient Future are 100% tax deductible to the full extent of the law!
2. Push A.F.A.R. Past the Finish Line


The Archive of Future Ancient Recordings, Ancient Future's fun fan funded recording project, has over 86 minutes of music in it so far. Another set of studio tracks that will expand the project by over 50% is already in production. With all of the concert cancellations, now is a good time to record. If we can get enough financial support, we can get this project finished in 2020.
Please consider becoming a supporter at one of the levels below, starting at just $15. And if you are already a supporter, you can still upgrade to higher quality downloads until each supporter level is sold out. Once you become a supporter, you will receive all of the tracks in the archive (and all of the tracks that will be added in the future), and you will be eligible to buy a limited edition CD-R of the Best of A.F.A.R. So Far, which includes all of the best tracks that will (barely) fit on a CD-R.
Supporter Levels and Premiums
3. Purchase Music to Support the Arts
Ancient Future's 2020 Vision sale on recordings and educational materials has been extended to encourage support now that concerts and classes have been cancelled. Purchases at the Ancient-Future.Com World Music Store directly support the artists and the music, and this sale offers bargain prices.
Five for Fifty: Five Releases Just $10 Each
---
Virus-Free Music Lessons
Study on Skype While You Sip a Corona
Concerned about coronavirus? Now you can learn music in the privacy of your home worry-free while you sip a Corona (or preferably green tea) instead of dousing yourself in hand sanitizer to travel to a music class. And since Skype lessons are on sale, they are cheaper than in person lessons!
Private Skype Lessons with Ancient Future Bandleader Matthew Montfort. Study any of the musical traditions featured on the Ancient Future web site, all styles of guitar (and other fretted instruments including ukulele, bass, mandolin, charango, and sitar), record production, composition, world rhythms, music theory, and repertoire for all instruments.
60 Minute Lesson- $75.

(SALE $60)

: Buy 1 Now. Custom private one hour online lesson.
45 Minute Lesson- $65.

(Sale $50)

: Buy 1 Now. Custom private 45 minute online lesson.
30 Minute Lesson- $50.

(Sale $40)

: Buy 1 Now. Custom private 30 minute online lesson.
In Person Lessons
Matthew Montfort also teaches private students at his studio in San Rafael, California. A discounted trial evaluation lesson is now available for the first time. Free same day cancellation if you are feeling sick. More info: Price Sheet (70k .pdf).