Ancient Future Times: Alternate Reality Concerts from the Ancient Future
New Years 2020/2021 Issue:
Alternate Reality Concerts from the Ancient Future
•Matthew Montfort Performs Inaugural Recital
Seven Steps of Sound Support
•Help Musicians Through Tough Times
Reading, Rhythm, and Raga
•Matthew Montfort's Masterclasses
Private Online Music Lessons
•Winter Bloom on Zoom
The Cowboy and the Yogi
•Book by Music Writer Teed Rockwell Features Reviews of Ancient Future


---
Alternate Reality Concerts from the Ancient Future
Matthew Montfort Performs Inaugural Recital on Scalloped Fretboard Guitar
Ancient Future Times subscribers wrote to suggest that Ancient Future offer virtual concerts. In response, we are starting a new series of Alternate Reality Concerts from the Ancient Future.
Matthew Montfort will be the inaugural performer with a 30 minute concert live online on his birthday, February 12, 2021, at 7:30 PM PST. He will improvise music on the scalloped fretboard guitar so you can experience relaxing live music from the comfort of your couch. There's no charge, but donations are accepted. To sign up, simply send your email address to info@ancient-future.com. Put "Alternate Reality Concert" in the subject. You will receive a Zoom link and password shortly before the event.
With over two dozen musicians who live in different cities and perform together in various configurations, an ensemble performance isn't something that can be offered while it is dangerous for people from different households to gather. But a round robin Ancient Future Alternate Reality Concert featuring solo performances by members of Ancient Future is in the works and will be announced in the next Ancient Future Times. When it is warm enough for the musicians to perform together outside with masks, we hope to be able to offer an Ancient Future Alternate Reality Concert with a few of our musicians performing together in real time. We will need support to make that possible, so please read on to learn how you can help!
Epilog: First Video from Alternate Reality Concert Series
This evocative serenade was initally released as a mini EP to rave reviews, prompting Matthew Montfort's addition to DigitalDreamDoor.com's 100 Greatest Acoustic Guitarists list. Inclusion on the list is based on originality, innovation, technique, and influence on other acoustic guitarists. In this live recording from the inaugural performance of the Alternate Reality Concert Series from the Ancient Future, he revisits the piece with a new interpretation on his custom Martin scalloped fretboard guitar in which he expands on the original's use of the melodic elements of Rag Bhairavi and mixes in chordal structures from Spanish guitar music.
Seven Steps of Sound Support
To Help Musicians Through Tough Times
By the time it is safe to perform concerts again, many venues that have hired Ancient Future will be gone. Fewer venues, most with large debts to finance after being closed for more than a year, will be offered a plethora of bookings of mega famous artists whose tours were postponed and who also will need to repay debts and recoup expenses. Artists working in genres that are considered niche by the mainstream music industry will have to wait for venues to be financially viable enough to take more risks with programming. So, your help is very much needed to keep the music alive.
1. Make a Tax Deductible Contribution!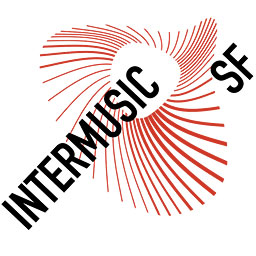 Make a Tax Deductible Donation. Ancient Future was accepted for fiscal sponsorship with InterMusic SF, a 501(c)(3) Non-Profit Organization, and now donations made through them on behalf of Ancient Future are 100% tax deductible to the full extent of the law!
2. Remote Recording A.F.A.R.

The Archive of Future Ancient Recordings, Ancient Future's fun fan funded recording project, has over 86 minutes of music in it so far. Another set of studio tracks that will expand the project by over 50% is in production.
Due to the pandemic, the project has switched to remote recording, which will require an investment in software and equipment for each collaborating musician. Since remote recording can't be done in real time due to latency, hundreds of extra production hours have already gone into making MIDI mock ups and tempo tracks for the musicians to perform to. For the first time in A.F.A.R. history, the upcoming New Year's issue of the A.F.A.R. Email Newsletter will include links to audio files of some of those works in progress to give supporters a window into the creative process!
Please consider becoming a supporter at one of the levels below, starting at just $15. And if you are already a supporter, you can still upgrade to higher quality downloads until each supporter level is sold out. Once you become a supporter, you will receive all of the tracks in the archive (and all of the tracks that will be added in the future), and you will be eligible to buy a limited edition CD-R of the Best of A.F.A.R. So Far, which includes all of the best tracks that will (barely) fit on a CD-R.
Supporter Levels and Premiums
3. Vinyl from the Ancient Future
Visions of a Peaceful Planet by Ancient Future is the band's debut recording, recorded between December 1978 and May of 1979, when all of the members were studying at the Ali Akbar College of Music in San Rafael, California, under the late sarod master, Ustad Ali Akbar Khan.
In the Ancient Future archives are two dozen original vinyl LP copies of Visions of a Peaceful Planet (not a re-pressing). Used previously played LPs have been sold by collectors on eBay for $44 each. But these are unopened virgin copies, and quite a bargain at $40 each until they are gone!
Don't have a record player? Get the enhanced CD version of the recording that also includes the band's first video shot in 1978 at the College of Marin.

Visions of a Peaceful Planet by Ancient Future. Original Vinyl Pressing. Very Limited Stock. LP- $40.00: Buy LP Now. Enhanced Audio/Video E-CD-R- $19.98: Buy E-CD Now.
4. Follow and Share Ancient Future on Social Media
If you use social media, you can help Ancient Future by sharing posts. Here a few sites where Ancient Future has a presence:
5. Homeopathic Streaming
Matthew Montfort is a signatory to this Artist Rights Alliance Letter to the Editor published in the New York Times December 11, 2020. It brings home the point that streaming services have concentrated new revenues at a handful of major labels, publishers and superstars who operate at scale while most artists struggle to build sustainable careers, even those who receive substantial airplay and critical acclaim.
Unfortunately streaming services have become the dominant outlets for music, and so world fusion music needs to gain a higher profile on all the services in order to reach its potential for social change. Please add Ancient Future to your playlists and share them on social media. For your own listening, stream them with the sound at a very quiet homeopathic background level. For deep listening of the music in its full glory, please take the next step and purchase high quality copies at Ancient-Future.Com.
6. Ask Friends to Subscribe to the Ancient Future Times
Forward this subscribe link or use the tools at the bottom of each newsletter to forward it to anyone you think might be interested.
7. Give the Gift of Music
Go to ancient-future.com for great gifts, such as CDs, downloads, books, and music lessons!
---
Reading, Rhythm, and Raga
Matthew Montfort's Masterclasses
Matthew Montfort taught music at the Blue Bear School of Music for over two decades. In 2021, he returns to teach three virtual masterclasses:
1. Learn to Read Music by Studying Classical Guitar Technique
Rise Above Reliance on TAB!
January 19 to February 23, 2021, Tuesdays from 7:30 to 8:30 PM, Have Fun Learning to Read Music through Classical Guitar Technique, Blue Bear School of Music Online. Guitarists are often good at reading TAB, but poor at reading sheet music. This class by Matthew Montfort will get you started learning to read standard music notation, while at the same time introducing foundational classical guitar technique that you can also apply to other styles of playing. You'll learn simple etudes and classical pieces, great for boosting your fingerstyle skills while actually having fun learning to read music! Tuition: $180 for six weeks. Buy Tix.
2. Got Rhythm?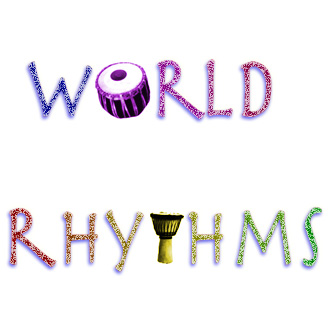 World Beat Workshop Returns to Blue Bear Online
Get Rhythm!
Ancient Traditions – Future Possibilities: Rhythmic Training Through the Traditions of Africa, Bali and India by Matthew Montfort.
This classic "world beat bible" by Matthew Montfort takes the student on a musical voyage through the ancient rhythmic traditions of Africa, Bali, and India with a series of exercises that require no instruments to perform. Interesting, imaginative and fun, these rhythm exercises will be of immense help to all music lovers, not just percussionists. The new downloadable companion set of MP3 audio guide and MIDI groove tracks of the exercises in the book is set up for playback on Mac and PC computers, tablets, and smartphones.
3. Indian Raga for Western Musicians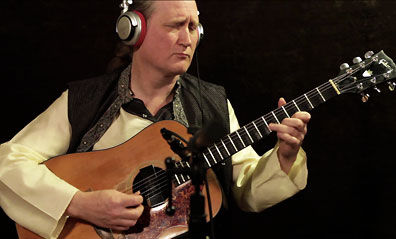 Improve Your Improvisation Skills Through Melodic Training
January 21 to February 25, 2021
, Thursdays from 7:15 to 8:15 PM,
Indian Raga for Western Musicians, Blue Bear School of Music Online.
This masterclass by world fusion pioneer Matthew Montfort will help you improve your soloing in any music genre from rock to jazz to free improv through melodic training. Learn the emotional power of each interval and how to construct meaningful melodies through the tradition of Indian raga. Open to all instruments and voice. Tuition: $180 for six weeks.
Buy Tix
.
---
Private Online Music Lessons
Winter Bloom on Zoom
Private Online Lessons with Ancient Future Bandleader Matthew Montfort. Study any of the musical traditions featured on the Ancient Future web site, all styles of guitar (and other fretted instruments including ukulele, bass, mandolin, charango, and sitar), record production, composition, world rhythms, music theory, and repertoire for all instruments.
60 Minute Lesson- $75.

(Sale $60 for new students)

: Buy 1 Now. Custom private one hour online lesson.
45 Minute Lesson- $65.

(Sale $50 for new students)

: Buy 1 Now. Custom private 45 minute online lesson.
30 Minute Lesson- $50.

(Sale $40 for new students)

: Buy 1 Now. Custom private 30 minute online lesson.
There are many advantages to online lessons. The lessons can easily be recorded, and it is easier to evaluate a student's technique with a camera than from behind a music stand. The main drawback to online lessons is that recording software is needed to perform duets due to internet latency issues. But duets are possible online via file exchange, digital audio workstations, and a free browser-based multitrack recording platform. Matthew Montfort will return to teaching in-person lessons when it is truly safe. At that time, he will be offering hybrid online/in-person lessons for students in Marin and Sonoma counties, with package deals for three online lessons and one monthly in person lesson to develop ensemble skills.
---
The Cowboy and the Yogi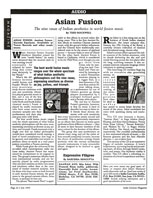 India Currents July 93 Article (1.2 MB pdf)
Book by Music Writer Teed Rockwell Features Reviews of Ancient Future
For 25 years, Teed Rockwell wrote a monthly column for India Currents magazine on all aspects of Indian music, ancient and modern, classical and popular. His book, The Cowboy and the Yogi: Ideals Shared by India and America, is a collection of Rockwell's best columns plus additional commentary. He studied with Ali Akbar Khan, Shahid Parvez, and other great Indian classical musicians and is philosophy lecturer emeritus at Sonoma State University. He performs Indian classical and popular music on an instrument he calls the touchstyle Veena.
His book features reviews and articles covering Ancient Future. Here are just a few quotes:
From a review of World Without Walls by Ancient Future (p.10) "rich tapestry of multitracked orchestrations. . . .one of the finest world fusion albums ever recorded."
From a review of Asian Fusion by Ancient Future (p. 155) "The real key to Ancient Future's greatness, however, is that their music is hard to describe but easy to listen to. They blend these diverse elements with such sensitivity that every innovation they introduce seems natural and inevitable."
From a review of Seven Serenades for Scalloped Fretboard Guitar by Matthew Montfort (p. 159) "Montfort's guitar . . .reveals a thorough knowledge of Hindustani microtonal ornaments, transferred in ways that create one of the most distinctive guitar sounds in contemporary music. However, it also reveals a lifetime of exploration in world music, which can be immediately summoned in a flash of inspiration. When this level of mastery is reached, there is no need to rewrite. The first improvisation has the depth of a reworked composition."
Matthew Montfort's email response to the above article about Montfort's solo guitar release was found in the Ancient Future archives. It is not often that an artist gets a chance to review a review of their work: "I'm blown away. This is a very thoughtful and thorough article that goes way beyond what passes for music writing these days. I wish the music critics at the major publications had 10% of your insight. This may be a special calling of yours, combining both your skills in music and philosophy."