Ancient Future Times: Lustful Elephants Trumpet Spring: Support Music in the New Year
New Year's Issue:
Alternate Reality Concert Videos
•New Ancient Future Video Set for Equinox Release, First Alternate Reality Video Tops Ethnocloud Charts
Help Ancient Future Play Here Now
•Make a Tax Deductible Contribution, Join Us A.F.A.R., and Purchase Music
Private Online Music Lessons
•Zoom Into the New Year

---
Alternate Reality Concert Videos
New Ancient Future Video Set for Equinox Release
Matthew Montfort was the inaugural performer of a series of Alternate Reality Concerts from the Ancient Future on his birthday, 2/12/21. Then on 6/12/21, Ancient Future performed for the first time since their 2019 appearance at the Kentucky Mine Amphitheater in Sierra City, California. Indian tabla master Aditya Kalyanpur shared his iPhone video of the Sierra City concert with Jhankar, an Indian arts organization in Cincinnati, and they came forth to sponsor a virtual concert featuring Aditya Kalyanpur, Matthew Montfort, and keyboard wizard Frank Martin.
The first video release from the concert is Montfort's piece, Lustful Elephants Trumpet Spring (L.E.T.S.). It will be available to supporters of the Archive of Future Ancient Recordings on 2/11/22 (the 43rd anniversary of the first Ancient Future concert), and on streaming platforms 3/22/22 to celebrate the spring equinox. It was composed after studying Rag Basant, a springtime raga that captures the feeling of separated lovers longing to unite. The caption on an associated ragamala painting read: "Bound with a peacock's feathers...his face is as a flower. Elephant-like, he joyfully wanders in the forest among the gopis. Such is Basant raga." Montfort woke up in the middle of the night dreaming of a melody that conjures elephants in mating season. It begins with a low riff that depicts an elephant's legs, and then moves to a jump from low to high like an elephant trumpeting in excitement. The piece quickly became a part of Ancient Future's live repertoire, and a studio version is in production.
Matthew Montfort (scalloped fretboard guitar), Aditya Kalyanpur (tabla), and Frank Martin (keys)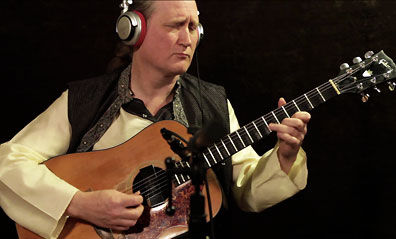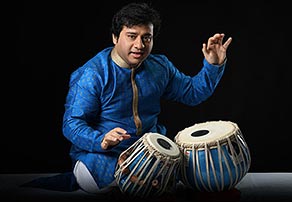 First Alternate Reality Video Tops Ethnocloud Charts
Ethnocloud: https://ethnocloud.com/Matthew_Montfort/?y_video=14646&b=943
YouTube: https://youtu.be/smFCU30iWjE
Sympathetic Serenade for Scalloped Fretboard Guitar by Matthew Montfort

The first video released from the Alternate Reality Concert Series is a new interpretation of Montfort's solo piece Sympathetic Serenade that expands on the melodic elements of Rag Bhairavi and mixes in chordal structures from Spanish guitar music. It debuted at #1 on the Ethnocloud World Music Chart: India and #6 on the Ethnocloud World Music Chart for May 2021, where it quickly rose to #3. As of this newsletter, it still #1 on Ethnocloud's India chart and #12 on their World Music Chart!
To sign up for notification of upcoming online concerts, send your email address to info@ancient-future.com. Put "Alternate Reality Concert" in the subject. There's currently no charge, but donations are very much needed to support the music.

Sympathetic Serenade Mini EP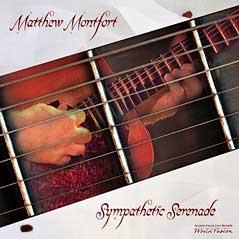 Sympathetic Serenade for Scalloped Fretboard Guitar by Matthew Montfort. Ancient-Future.Com EP AF-2012. Signed EP CD-R. List $12.98. Buy Link. iTunes. >YTmusic.
Help Ancient Future Play Here Now!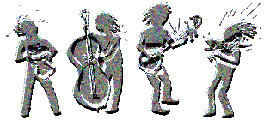 Make a Tax Deductible Contribution, Join Us A.F.A.R., and Purchase Music
Ancient Future has been able to perform only two concerts since the pandemic started. The first was the Alternate Reality Concert with the live band and video crew but no in-person audience. The second was at a crowded international wedding just as Delta was spreading. There was a lot of happy talk about the pandemic being over, but with inadequate vaccine uptake and the premature lifting of mask mandates, soon even the outdoor festivals the band was booked at were cancelled. One cancellation due to a COVID infection of someone associated with the artist or venue can insure that a tour of even a very famous artist loses money, and with the Omicron wave, concerts are being cancelled left and right.
A not insignificant portion of Ancient Future's audience is at high risk of hospitalization or death due to their age, health, or vaccine hesitancy. While we can "create our own reality" in our minds and through virtual concerts, when out in the world it's important that people recognize the actual reality that we are in. While it may be a tough sell with the pandemic fatigue so many are feeling, our collective health and with it the viability of live music will rely on people wearing masks, testing, effective treatments, and increased production, distribution, and acceptance of updated vaccines all over the world. Once those conditions are met, it may be some time before Ancient Future is able to tour again because subsidized anchor dates are needed to build a tour around, and those will be in short supply as presenters make up for years of lost income.
We very much need your support to keep the music alive until in-person concerts are safe for performers and audiences, and economically viable for artists who are not household names. Below are three ways you can help.
1. Make a Tax Deductible Contribution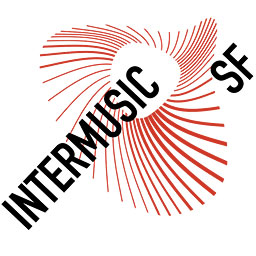 Make a Tax Deductible Donation. Ancient Future was accepted for fiscal sponsorship with InterMusic SF, a 501(c)(3) Non-Profit Organization, and now donations made through them on behalf of Ancient Future are 100% tax deductible to the full extent of the law!
2. Push A.F.A.R. Past the Finish Line


The Archive of Future Ancient Recordings, Ancient Future's fun fan funded recording project, has over 86 minutes of music in it so far.
With musicians who live in different locations with long travel times between them, getting the different ensembles required for each piece of music together in the same room to rehearse and record has been even more difficult due to COVID. The solution has been to make digital mock up tracks and replace all the sampled instruments with performances by master musicians. But this requires hundreds of extra hours of pre-production. Nonetheless, the bansuri, guitar, tanpura, and mock up tracks have been completed on Beyond Kalyan, a 28-minute suite that is waiting for one final overdub. The guitar and mock up tracks are completed for Innocent Explorations, the studio version of Lustful Elephants Trumpet Spring, and Fretless Camel, totaling more than 50 minutes of music in production awaiting final overdubs! Early in 2022 Ancient Future will have a soundproof recording room, making it possible to record anytime. But we do need to raise money to pay the master musicians for their work and to cover travel expenses.
Please become a supporter at one of the levels below, starting at just $15. And if you are already a supporter, you can still upgrade to higher quality downloads until each supporter level is sold out. Once you become a supporter, you will receive all of the tracks in the archive (and all of the tracks that will be added in the future), and you will be eligible to buy a limited edition CD-R of the Best of A.F.A.R. So Far, which includes all of the best tracks that will (barely) fit on a CD-R.
Supporter Levels and Premiums
3. Make a Purchase
Ancient Future's 2020 Vision sale on recordings and educational materials has been extended to encourage support. Purchases at the Ancient-Future.Com World Music Store directly support the artists and the music, and this sale offers bargain prices.
Five for Fifty: Five Releases Just $10 Each
Vinyl from the Ancient Future

In the Ancient Future archives are two dozen original vinyl LP copies of Ancient Future's debut recording, Visions of a Peaceful Planet (not a re-pressing). Used LPs have been sold by collectors on eBay for $44 each. But these are unopened virgin copies, and quite a bargain at $40 each until they are gone! Don't have a record player? Get the enhanced CD version of the recording that also includes the band's first video shot in 1978 at the College of Marin.
Visions of a Peaceful Planet by Ancient Future. Original Vinyl Pressing. Very Limited Stock. LP- $40.00: Buy LP Now. Enhanced Audio/Video E-CD-R- $19.98: Buy E-CD Now.
Limited Edition Poster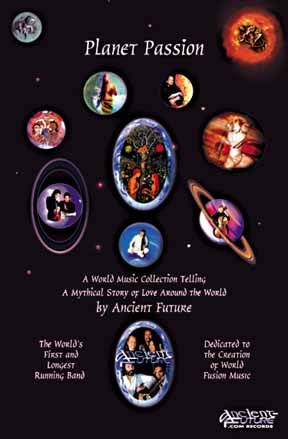 Planet Passion 11" x 17" Limited Edition Poster- $15.00: Buy Poster Now. In 2021, a few posters from the original 2001 printing were found deep in the Ancient Future archives. Includes the 8.5" x 11" version while supplies last.
---
Private Online Music Lessons
Zoom into the New Year
Private Online Lessons with Ancient Future Bandleader Matthew Montfort. Study any of the musical traditions featured on the Ancient Future web site, all styles of guitar (and other fretted instruments including ukulele, bass, mandolin, charango, and sitar), record production, composition, world rhythms, music theory, and repertoire for all instruments.
60 Minute Lesson- $75.

(Sale $60 for new students)

: Buy 1 Now. Custom private one hour online lesson.
45 Minute Lesson- $65.

(Sale $50 for new students)

: Buy 1 Now. Custom private 45 minute online lesson.
30 Minute Lesson- $50.

(Sale $40 for new students)

: Buy 1 Now. Custom private 30 minute online lesson.