New Year's 22/23 Issue
Ancient Future Times: L.E.T.S. Play in the New Year
L.E.T.S. Play
•Add World Fusion Music to Your Playlists
Support Music in the New Year
•Join A.F.A.R., Donate, Purchase
Private Online Music Lessons
•A New Year of Learning
L.E.T.S. Play
Add World Fusion Music to Your Playlists
Music streaming algorithms favor music that sounds like music listeners already listen to, which keeps listeners in limited genre boxes. This is the opposite of the purpose of world fusion music. To address this issue, we are starting a grass roots playlisting campaign to increase the reach of world fusion music on streaming services. By making world fusion playlists featuring your favorite artists, you can help jump start a process to overcome some of the bias of streaming algorithms.
L.E.T.S. Playlist
You can check out Ancient Future's releases at our artist page on each streaming service:
https://music.apple.com/us/artist/ancient-future/1380172 (Apple Music)
https://store.tidal.com/us/artist/3505703 (Tidal)
https://www.deezer.com/us/artist/12660 (Deezer)
https://us.napster.com/artist/ancient-future (Napster)
https://open.spotify.com/artist/5oQLP9K23E63u9BHB1b4LT (Spotify)
https://www.amazon.com/music/player/artists/B000QJW0DU/ancient-future (Amazon Music)
https://music.youtube.com/channel/UC-u6LeUkpy5gd2hdnU0CJFQ (YouTube Music)
https://soundcloud.com/ancient-future-band (Soundcloud Go)
https://www.pandora.com/artist/all-albums/ancient-future/ARKXJPKKJzVZb3J (Pandora)
https://www.kkbox.com/tw/tc/artist/-nZ0RdSsLGYcGZqJrU (KKBox, Japan, Southeast Asia)
https://www.freegalmusic.com/browse/artists/featured/QW5jaWVudCBGdXR1cmU (freegal music)
https://www.qobuz.com/us-en/interpreter/ancient-future/download-streaming-albums (Qobuz Hi-Res)
Email info@ancient-future.com to let us know about your playlists!
L.E.T.S. Dream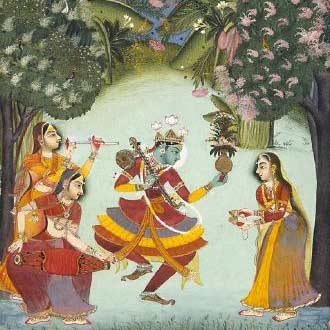 Lustful Elephants Trumpet Spring was composed by Matthew Montfort after studying Rag Basant, a springtime raga that captures the feeling of separated lovers longing to unite. The caption on an associated ragamala painting read: "Bound with a peacock's feathers...his face is as a flower. Elephant-like, he joyfully wanders in the forest among the gopis. Such is Basant raga." Montfort woke up in the middle of the night dreaming of a melody that conjures elephants in mating season. It begins with a low riff that depicts an elephant's legs, and then moves to a jump from low to high like an elephant trumpeting in excitement.
L.E.T.S. Stream
Add L.E.T.S. now on your favorite streaming service:
L.E.T.S. Watch
The video is also available as a download with hi-res audio exclusively to hi-res supporters of the Archive of Future Ancient Recordings.
---
Support Music in the New Year


101 Minutes of Music A.F.A.R. So Far: 60 More Coming Soon with Your Help
The Archive of Future Ancient Recordings, Ancient Future's fan funded recording project, is edging closer to completion, and we hope to release two albums from it in the next two years!
Funding recordings and scheduling rehearsals with master musicians from different cultures has always been a challenge, but has been made more difficult by factors such as very low streaming payouts and the pandemic. One tactic when a comprehensive set of rehearsals followed by live recording sessions isn't feasible is producing digital mock up tracks and then replacing the sampled instruments with performances by master musicians. After hundreds of extra hours of pre-production, the basic tracks are finished for Beyond Kalyan, Innocent Explorations, Lustful Elephants Trumpet Spring (Studio Version), Fretless Camel, and the brand new Rasa Flamenca, totaling more than 60 minutes of new music in production awaiting final overdubs! Ancient Future Studios now has two recording rooms in Cloverdale where the flamenco guitar, scalloped fretboard guitar, and mock up tracks for Rasa Flamenca were recorded.
To help finish and release the recordings, please become a supporter at one of the levels below, starting at just $15. And if you are already a supporter, you can still upgrade to higher quality downloads. Once you become a supporter, you will receive all of the tracks in the archive (and all of the tracks that will be added in the future), and you will be eligible to buy a limited edition CD-R of the Best of A.F.A.R. So Far, which includes all of the best tracks that will (barely) fit on a CD-R.
Supporter Levels and Premiums
Make a Tax Deductible Contribution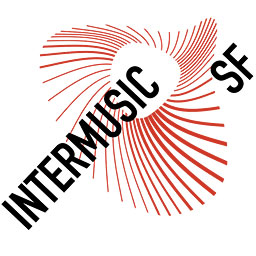 Touring is difficult right now due to increased travel costs, COVID concerns, and concert presenters trying to make up for several years of losses by booking mainstream artists. Ancient Future doesn't anticipate being able to tour in 2023, but we do hope to perform concerts in Northern California and stream some of them worldwide. Ticket sales alone won't cover all the costs, but your donation can help close the gap.
Make a Tax Deductible Donation. Ancient Future was accepted for fiscal sponsorship with InterMusic SF, a 501(c)(3) Non-Profit Organization, and now donations made through them on behalf of Ancient Future are 100% tax deductible to the full extent of the law!
Make a Purchase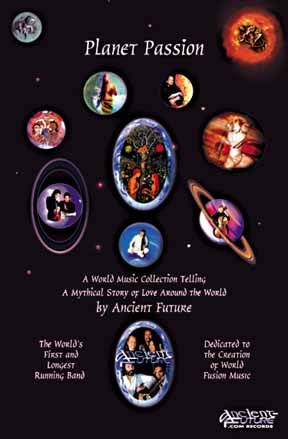 Ancient Future's 2020 Vision sale on recordings and educational materials has been extended to encourage support. Purchases at the Ancient-Future.Com World Music Store directly support the music, and this sale offers bargain prices.
---
Private Online Music Lessons
A New Year of Learning
Private Online Lessons with Ancient Future Bandleader Matthew Montfort. Study any of the musical traditions featured on the Ancient Future web site, all styles of guitar (and other plucked instruments including ukulele, bass, mandolin, charango, fretless guitar, and sitar), record production, composition, world rhythms, music theory, and repertoire for all instruments.
60 Minute Lesson- $75.

(Sale $60 for new students)

: Buy 1 Now. Custom private one hour online lesson.
45 Minute Lesson- $65.

(Sale $52 for new students)

: Buy 1 Now. Custom private 45 minute online lesson.
30 Minute Lesson- $55.

(Sale $44 for new students)

: Buy 1 Now. Custom private 30 minute online lesson.