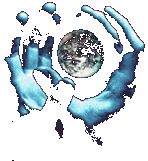 Instruments
Frets and Strings • Percussion • Winds
Frets and Strings
The following links point to world music for guitar and other string instrument resources:
Charango. History and tuning of this small lute from South America.
MatthewMontfort.Com. Website of scalloped fretboard guitar pioneer Matthew Montfort. Guitar lessons, music production, and more.
Oud.gr. A web site about the Middle-Eastern musical instrument oud, or ud, a lute, with Nikos Dimitriadis, from Greece, who gives descriptions and plays various improvisations (taqasims)
Scalloped Fretboard Guitar. A homepage for the scalloped fretboard guitar, an instrument combining aspects of the South Indian vina and the steel string guitar to allow for greater note-bending capability.
South Indian Vina Music for Guitar. South Indian vina music arranged in guitar tablature.
Steel Guitar in Indian Music. Covers artists playing North Indian classical music on slide guitar.
TablEdit Tablature Editor. TablEdit is a program for creating, editing, printing and listening to tablature and sheet music (standard notation) for guitar and other fretted, stringed instruments.
Wechter Guitars. Abe Wechter built John McLaughlin's scalloped fretboard guitar.
Percussion
Rhythm. Links about percussion and rhythm warrant their own page.
Winds
Panfloeten.ch. Site for panpipe and panflute.
Didjshop.com. Large collection of authentic Aboriginal didjeridus. Providing individual pictures and MP3-sound. Also bullroarers and clapsticks.
Pan Flutes. Click on a rare flute to hear its sound. Read about the myths and histories of the instruments.
This site is supported by sales from the catalog. Support world music: buy direct from the artists!